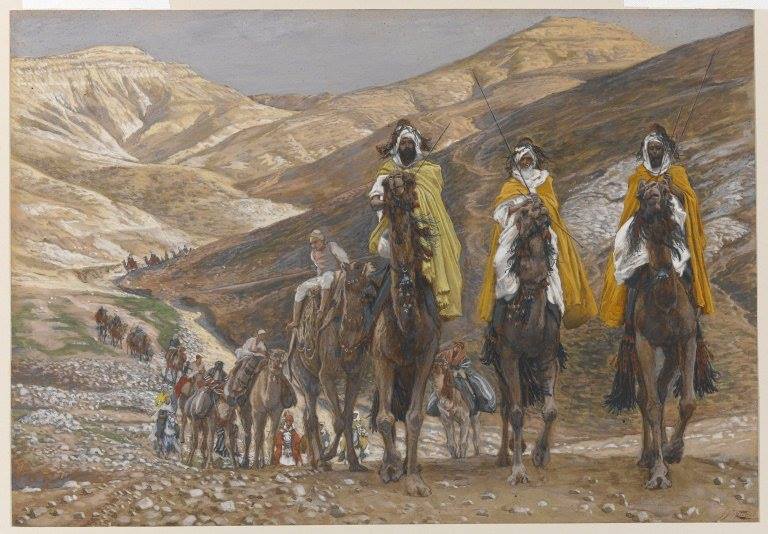 Recently I was praying with a friend who was struggling to find God's direction for his life. As we prayed, I vividly remembered the Bible's account of how the magi temporarily lost sight of the star that had started them on their journey:
Then the star appeared again, the same star they had seen in the eastern skies. It led them on until it hovered over the place of the child. They could hardly contain themselves: They were in the right place! They had arrived at the right time! (Matthew 2:9-10 MSG).
What an intriguing story. The magi had been so moved by their initial sighting of this star that they left everything and set off on a journey of hundreds of miles just to glimpse and worship the newborn King. But at first the star only guided them as far as Jerusalem, where the religious leaders and King Herod pointed them to Bethlehem as the likely place of the Messiah's birth.
As these men set off for Bethlehem, something very exciting happened: "Then the star appeared again, the same star they had seen in the eastern skies."
As this passage came to mind, I immediately recognized how it applied to my friend's situation. Several years before, he had sensed clear direction from the Lord to proceed in a certain direction. Yet the cares and circumstances of life had hindered him—and now his original vision seemed like a dim memory.
Sensing the Holy Spirit speaking into his situation, I told my friend with great confidence, "The star of guidance is going to appear for you again!"
I also pointed out that, as with the magi, it would likely be the "same star" as he had seen before. To use a modern parallel, it's as if his GPS had quit working for a time, but now it was about to resume charting the original direction.
Perhaps this is a word of encouragement for you as well. Is your spiritual GPS still functioning? As God did in the case of the magi, sometimes He sovereignly removes our external guidance for a time, causing us to seek Him once again. However, notice that the magi experienced great joy  when they saw the star again—and so it will be with us.
As the magi discovered, incredible joy rises in our hearts when we realize we're in "the right place" at "the right time." And it's important to see that the star didn't just lead them in some random direction: "It led them on until it hovered over the place of the child." That's the ultimate purpose of all divine guidance, isn't it? God wants to lead us closer to Jesus.
A personal note…
The same night as I prayed with my friend, my sleep was restless. Finally, at about 3:30 a.m., I gave up sleeping and started pondering how the story of the magi's renewed guidance applied to my own life.
Like my friend, I've been sensing that the Lord wants to give me fresh vision and guidance. I've even been planning a sabbatical when I can get some needed rest and a new perspective.
But there at 3:30, tossing and turning on my bed, some things became very clear to me. Like the magi, I had sought direction from friends and "religious leaders," when what I really needed was to see the star again.
In mere moments, I began to receive some of the "fresh vision" I craved—and it turned out to be a return of some "old vision" I'd lost sight of and neglected.
Surprise, surprise, surprise. It turned out that I already had  vision. As with the magi, when the "star" of guidance appeared to me in the middle of that restless night, it was the same star that had set me on my journey several years before.
I know I still have a long way to go. But I'm headed toward "Bethlehem" to see the King, and I'm pretty excited about it.
I pray you'll take time to look again for the star that got you started. Although the night around you may be dark, that's when stars shine the brightest.