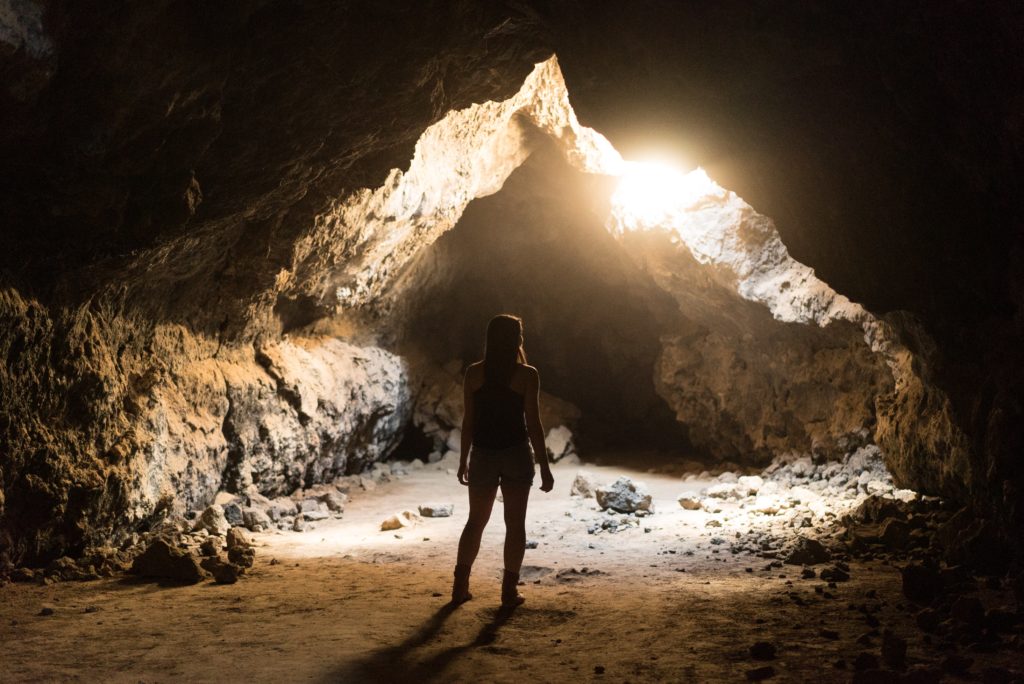 People battling illness or other serious trials often turn to the book of Job looking for some kind of explanation for what's happening to them. Although it's unlikely our situation is even a fraction of the horrendous things Job endured, he becomes our model nevertheless.
If you remember the story, Job's friends were convinced his suffering was God's judgment on hidden sin in his life. They were sincere and passionate in their theology, yet they were totally misguided in applying their assumptions to their friend Job.
To the contrary, when the curtain to the unseen realm is pulled back, readers see God boasting to Satan about Job's exceptional virtue: "There is none like him on the earth, a blameless and upright man, one who fears God and shuns evil" (Job 1:8).
What a great endorsement of Job's character, and coming from Almighty God Himself!
So make no mistake about it: God wasn't mad at Job. Nothing that happened to this righteous man was because of divine displeasure. In fact, Job's trials were actually part of the Lord's plan to bless Him in even greater ways. His story would conclude with a happy ending and a supernatural upgrade: "The Lord blessed the latter days of Job more than his beginning" (Job 42:12).
Despite his understandable bewilderment during his trials, Job somehow realized he would exit the crucible of affliction a better man. "[God] knows the way that I take; when He has tested me, I shall come forth as gold" (Job 23:10).
I've always loved this verse. What a great declaration about trusting God to use every adverse situation in our life for our ultimate good. In the furnace of our affliction, He is producing pure gold.
However, I've never noticed the surprising context, where the preceding verses make Job's statement even more amazing:
Look,I go forward, but He is not there,
And backward, but I cannot perceive Him;
When He works on the left hand, I cannot behold Him;
When He turns to the right hand, I cannot see Him (Job 23:8-9).
I find this confession stunning. During the first part of his ordeal, Job was unable to "feel" the Lord's presence at all. Although He trusted that God was somehow at work on His behalf, there were no goose bumps. Try as he might, he couldn't perceive the Lord's hand in his circumstances or understand why all this was happening to him.
Like Job, this was my experience during the first part of my battle against cancer. I trusted in God's love and goodness, but I struggled to feel His presence amid my unpleasant symptoms and the side effects of chemo.
Yes, I clung to verses about the Lord being with us "in the valley of the shadow of death" (Psalm 23:4) and when we pass through difficult circumstances (Isaiah 43:1-5). However, for months I didn't have any reassuring feelings that He was truly walking with me on this difficult journey. And though I hoped for a positive outcome, it was hard to envision how that could happen.
During this season when God seemed unusually silent, someone posted a helpful perspective on Facebook: When you trust everything into God's hand, you will eventually see God's hand in everything.
I like that! We are sometimes called upon, like Job was, to trust God even when we can't see or feel His loving arms around us.
So what does it take to experience a turnaround? In Job's case, there was a pivotal verse where he finally began to sense what God was showing him through his circumstances: "Behold, these are the fringes of His ways; and how faint a word we hear of Him!" (Job 26:14).
After years of feeling the smug satisfaction of knowing he was an exceptionally upright and virtuous man, Job finally understood an awful truth: Although he had been doing all the right "religious" things, he was still only on the outer edges of God's plan for his life. Instead of having an intimate daily relationship with the Lord, he was only hearing God's voice faintly and sporadically.
Why had Job never noticed this before? Part of the problem was that he and his friends spent far too much time comparing their righteousness to one another. As 2 Corinthians 10:12 would later tell us, that's never a good idea – even though we're all prone to do it.
Job's story also reveals another sad reality: Far too often, our knowledge of God is based on mere hearsay, not direct experience. We can quote our pastor, our friends, some Instagram memes, and our favorite TV preachers and authors, but we rarely have an encounter with the Lord Himself.
During the climactic final scene of Job's story, he finally begins to recognize this: "I have heard of You by the hearing of the ear; but now my eye sees You; therefore I retract, and I repent in dust and ashes" (Job 42:5-6).
You see, when Job compared himself to his friends, he felt proud of his spirituality. But when He finally caught a glimpse of God's awesome holiness, all he could do was humble himself and repent.
People always wonder why Job had to go through such terrible trials. Although there are many possible ways to explain the lessons in this story, part of the answer is simply this: God wouldn't allow Job to remain on the fringe of His purposes.
The trials Job faced weren't a sign of God's judgment, but quite the contrary: The Lord wanted to bless him in new ways, beyond Job's wildest dreams.
Yet none of that would have been possible if Job had stayed content to remain on the fringe. If given the choice, Job may have been content to cling to the blessings he was already experiencing, as described in chapter one. But God had a far greater dimension of intimacy and abundance in mind for Job – right on the other side of his trials.
Looking back on my decades of life, I realize there have been many times when I was content to languish on the fringe of God's ways. Perhaps you have too. Sadly, when we're fairly comfortably on the fringe, we often don't even recognize what we're missing.
Until the heat was on, Job didn't have a clue about his true condition. He had fallen into the common trap of comparing himself to those around him, instead of comparing himself to God's awesome holiness. He was content to be "the greatest of all the people of the East" instead of being truly great in God's kingdom (Job 1:1-3).
Amid Job's horrific circumstances, God was working all things together for his good (Romans 8:28). If it hadn't been for his trials, Job might have been content with a "hearsay" relationship with the Lord, never recognizing that he was merely living on the fringe.
Aren't you tired of living on the fringe of God's purposes for your life? I sure am.
So let's go deeper in our relationship with the Lord and dive into the very center of His will. When we leave the fringe, we'll experience an amazing new beginning of adventure, fulfillment, and impact.
If you enjoyed this article, get free email updates!