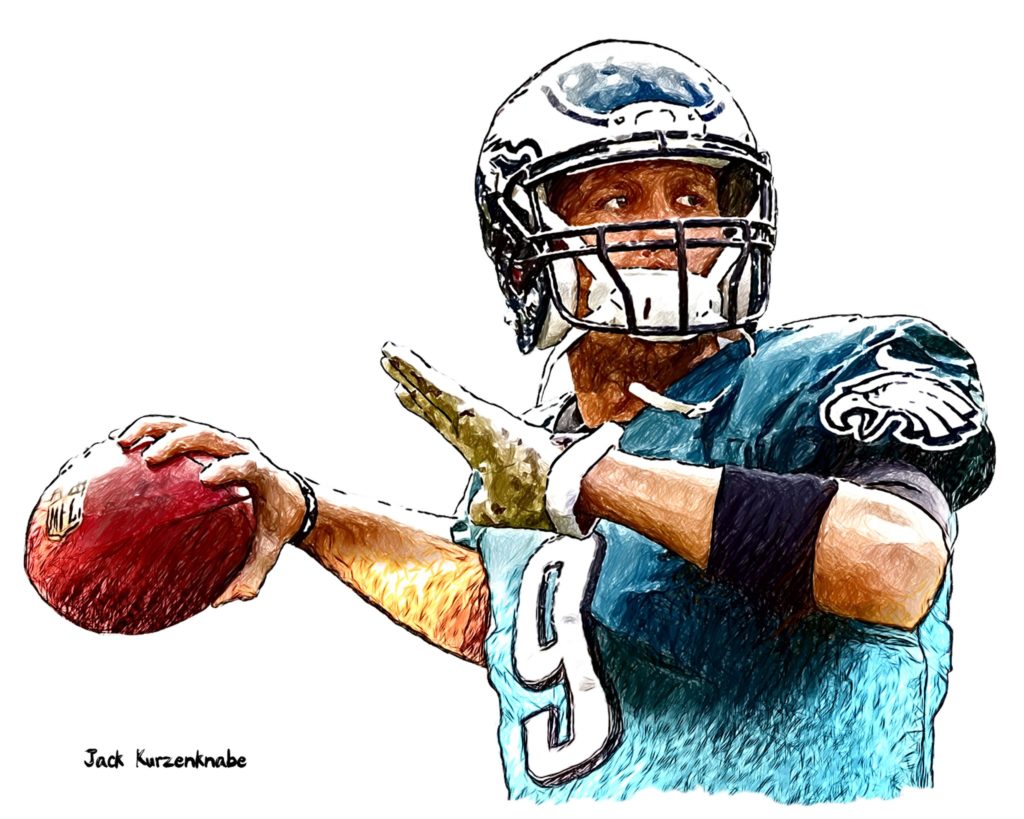 It's Super Bowl week, and I can't help thinking about one of my all-time favorite Super Bowl stars. No, I'm not referring to a notable quarterback like Tom Brady or Joe Montana. Honestly, it's hard for me to relate to them.
Instead, I've concluded that I have much more in common with Super Bowl star Nick Foles. You see, Nick and I both have spent a considerable amount of time as the "second string" – riding the bench instead of getting on the field.
Prone to fumbles, interceptions, and injuries, for years Nick bounced around between several NFL teams. And let's face it: No one plans for fumbles, interceptions, or injuries to sideline us, but we've all had those experiences at times.
In 2016 Nick's season with the Los Angeles Rams had gone so poorly that he considered retirement from football. Fortunately, he decided not to give up, however. Giving it one more try, in 2017 he was signed for his second stint with the Philadelphia Eagles as a backup to starting quarterback Carson Wentz.
Can you imagine the dreary life of a backup quarterback? You're expected to learn the plays, stay in shape, and show up at practice every day, yet there's little chance you'll ever get to play. You suit up for the game every week, only to watch from the sidelines.
Nick didn't play in the first game of the 2017 season – or the second or the third. In fact, it looked like it would be just one more year when he was paid to sit on the bench.
As the 14th game of the season began, Nick still hadn't played at all. His jersey never got dirty, and many fans probably didn't realize he was even on the team.
However, starter Carson Wentz tore his ACL in the 14th game and was knocked out for the rest of the season. Nick Foles was called off the bench to take his place. Not only did Nick lead the Eagles to victory in that game, but in the playoffs he brought them upset wins over the Atlanta Falcons and Minnesota Vikings.
Finally, it was time for Super Bowl 52, with long-time backup quarterback Nick Foles leading his team against the seemingly invincible New England Patriots. The Eagles had never won a Super Bowl! And now their backup quarterback was facing the legendary Tom Brady and Bill Belichick. It was an obvious case of David versus Goliath – but what a great lesson for us.
We've all had times in our life when we felt like Nick Foles at the start of Super Bowl 52. Do I even belong here? Yes, I've had a good run lately, but does a second-stringer like me stand a chance against Brady and Belichick? What if I embarrass myself and my team?
Although it has only been a few years ago, maybe you've already forgotten how this season ended for Nick Foles. After leading the Eagles to victory with 373 passing yards and three touchdowns, this unlikely hero was named the MVP of Super Bowl 52.
I love this story! It shows that one day you can be sitting on the bench, and the next day you can be the Super Bowl MVP.
But let's never forget an important aspect of the Nick Foles story: Even though he must have wondered at times if he would ever be able to contribute to his team's success, he didn't get complacent. He was ready when his name was called.
I'll admit, I've had seasons in my life when I felt like God was overlooking me. Like an athlete seemingly watching every game from the bench, I didn't know if the Coach would ever call my name again.
My friend, I don't know how this "season" of your life has been going so far. However, I do know that great things can happen if you stay alert and prepared. Even though you may feel like a second-stringer at the moment, this could turn out to be your MVP year.
If you enjoyed this article, get free email updates!