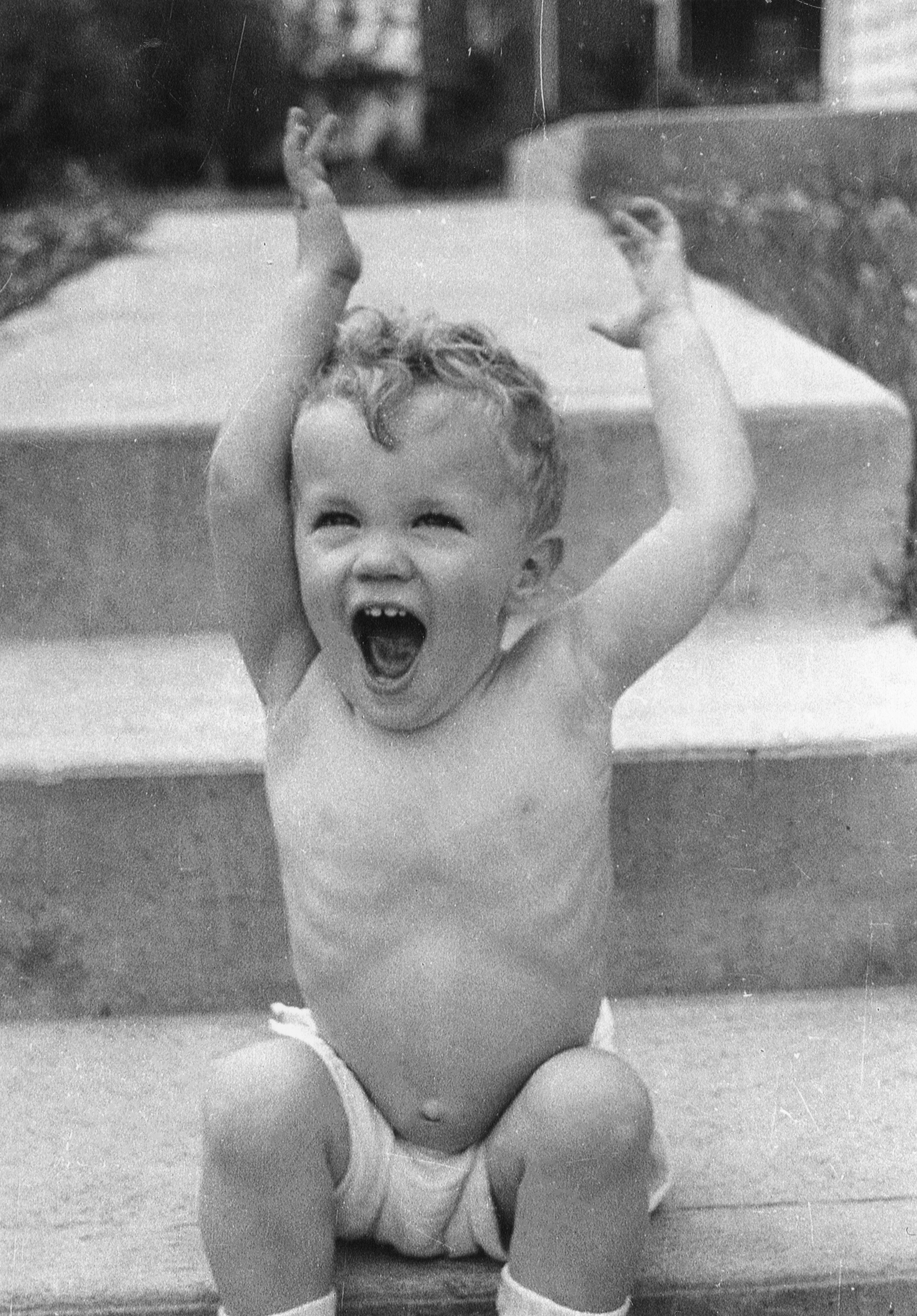 I was a pretty awesome kid, if I do say so myself. Polite and well-behaved, I never recall talking back to my parents or any adult.
I worked hard at school and got good grades. My parents never had to worry about me skipping classes, getting into fights, using profanity, or disgracing them in any way. They were proud of me, and rightfully so.
Never once did I try a cigarette, smoke a joint, or get drunk.
And all this time, I never doubted that my parents loved me. Of course  they loved me. I was quite lovable, after all.
So what could possibly be the downside to this seemingly idyllic picture?
During my recent sabbatical, I came to a surprising and quite troubling realization: Yes, my parents loved me, but there was a problem…
Because I was so "perfect," I subconsciously assumed my virtue was the reason I was loved.
This created an obvious dilemma: If my parents loved me because I was always lovable, how could I ever know they'd love me when I was unlovable?
Flash forward to today, and I realize how this warped perspective has infiltrated my relationship with God, my Heavenly Father.
If someone asked, "Jim, do you think God loves you?," I would say yes, probably so. But my answer would be based largely on the fact that I've been a "pretty good Christian," just like I was a good kid for my parents.
Do you see the problem here? (And it's a BIG problem!)
If you think God loves you because you're such a good, well-behaved person, there's no room left for His grace. On days when you feel good about yourself, you're confident the Lord loves you. But when you realize you've fallen short in some way, you find yourself questioning His love.
This makes God's love dependent on your performance…your behavior…your productivity. As long as you're perfect, everything's fine. But if you screw up, you assume your Father's love and favor will be withheld.
What a shaky foundation this is!
If you're having a good day, you think God is certainly pleased with you. If things aren't going your way, you assume He must be disappointed and angry.
No wonder the older brother in the Prodigal Son story had such a struggle (Luke 15). He had been the perfect kid, faithfully serving his father year after year. Yet because he felt that he was so "good" and so "worthy," he never experienced the unconditional nature of his father's love.
The prodigal, in contrast, couldn't rely upon his good behavior as a reason for his father's affection. He knew  he needed mercy and grace—and he received them in great abundance.
So let me ask you two questions:
Do you know, really know, that your Heavenly Father loves you, and loves you deeply?
If your answer to question #1 is yes, do you realize He loves you even when you're an underachiever…or mischievous…or downright rebellious? Do you realize His great love is able to cover even "a multitude of sins"?  (1 Peter 4:8).
It's such a wonderful relief when you finally recognize you don't have to be the perfect kid in order to get your Father's love and affection. You'll find yourself entering deeper into His love and, perhaps surprisingly, your conduct will improve as well.
It turned out that the older brother in Luke 15 wasn't so perfect after all. Instead of entering the father's house and enjoying the party, he just kept on working.
In the same way, a funny thing happened by the time I got to the end of this blog. I realized I wasn't really  a perfect kid, either. Countless sins have come to mind, and the greatest of all was pride.
Those, like me, who grew up with an inflated view of their own worthiness will usually end up with the same twisted view that their Heavenly Father's love is based on performance.
He loves you, my friend. Not because you're the perfect child, but because His love is greater than all your shortcomings.
So go ahead and enter the Father's lavish party. He's throwing it for you, after all.
If you enjoyed this article, get free email updates!