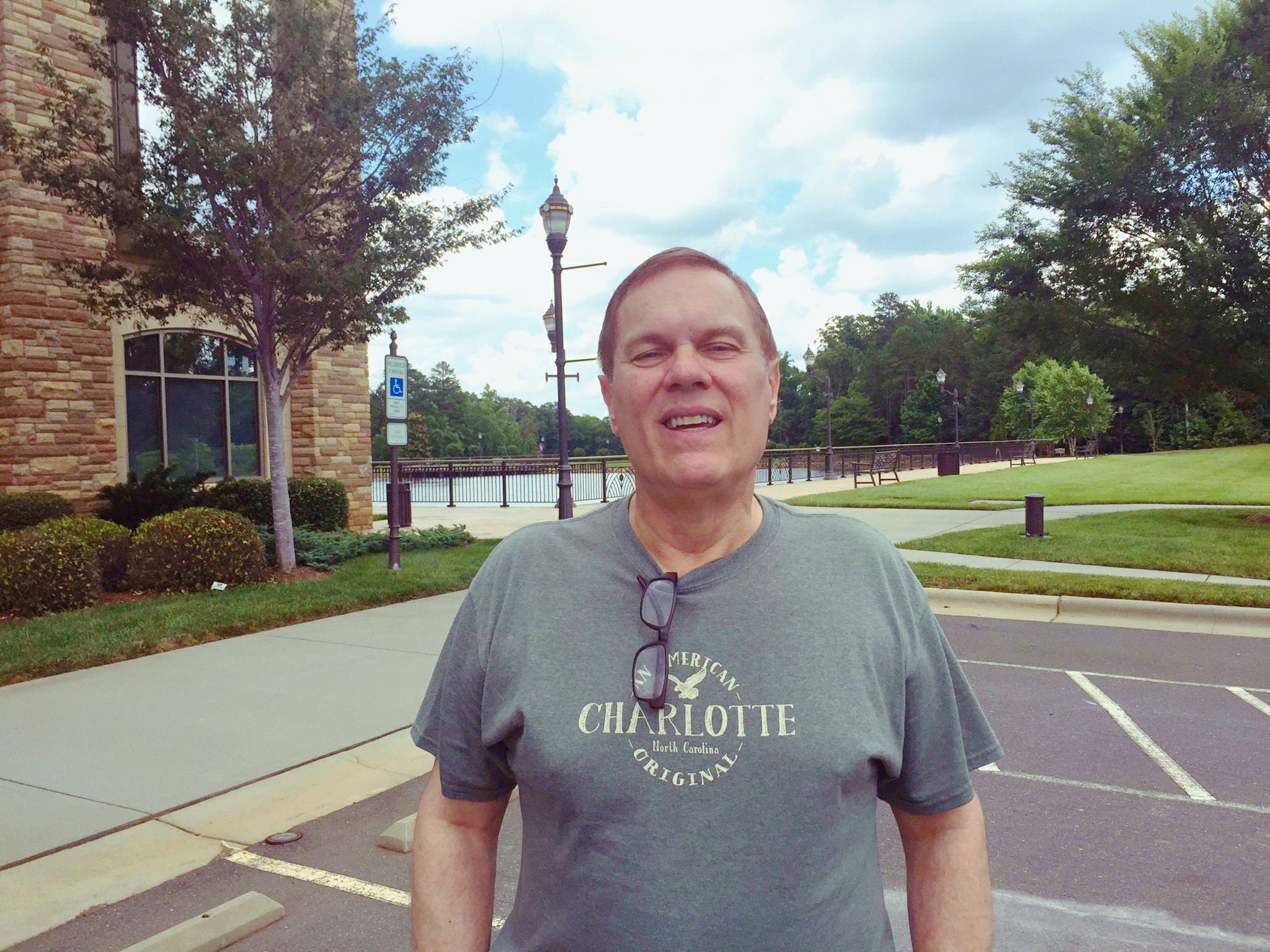 Not all the lessons from my recent sabbatical in New Zealand and California would be relevant to your life, and some things are probably too personal to share. But I wanted to at least offer a few insights I think you'll find beneficial.
There's no place like home. Even though New Zealand and San Diego are two of the most beautiful places in the world, sometimes I could relate to Dorothy's experience in "The Wizard of Oz." Despite the dazzling colors and fascinating characters she encountered in the Land of Oz, she surprisingly found herself missing her home in Kansas. After traveling to the ends of the earth, I eventually felt the same way about returning to my hometown, Charlotte, North Carolina. I hope you feel the way about the place you call home. Even Kansas can be a glorious place if that's where God wants you to be!
Gratitude is ALWAYS a good thing. Why do I find it so easy to grumble about my life? The psalmist declared, "It is good to give thanks to the Lord" (Psalm 92:1). God is good all the time, and it's always good to give Him thanks. The Bible says this is the key to entering into His presence and His blessings (Psalm 100:4), so why is complaining a much easier habit than gratitude?  It's amazing that Adam and Eve could find a reason to be discontented in paradise, while the apostle Paul found reasons to rejoice even while stuck in a Roman jail cell. Which of these examples are YOU following?
God loves us even when we accomplish nothing. By its very nature, a sabbatical is a time of rest and reflection rather than productivity (note the root "sabbath"). But this is extremely difficult for a person like me, whose self-image is often tied to my accomplishments. To be honest, I didn't "accomplish" a whole lot on my sabbatical. Yes, I wrote a few blogs along the way, and my daughter Molly secretly arranged for me to preach at the San Diego Dream Center. Yet weeks went by when I "produced" absolutely nothing—and it was eye-opening to realize my Heavenly Father loved me anyway.
God used a song from Bethel Worship to drive home this life-changing realization. Here are a few of the lyrics from the song "Given" ("There Is No Striving"), but I encourage you to watch the YouTube video and listen for yourself (http://bit.ly/2szTSEv):
You never ask that I earn Your affection.
I could never earn something that's free.
I never have to fight for Your attention,
Because Your eyes are ever on me.
You have given everything my heart could ever need,
And all You ask is I believe.
I am resting safe inside Your promise to provide,
And nothing could ever change Your love.
If you are still striving to gain God's approval and affection, I strongly encourage you to give it up! As the Bethel song says, you can't earn something that's free. Your Heavenly Father is crazy about you, but His love has nothing at all to do with your accomplishments.
God wants to give us new zeal, not just new instructions. Before leaving for New Zealand, I changed the password on my computer to "New Zeal" (but please don't hack me!). Although I greatly desired a fresh set of instructions from the Lord about my future, it became increasingly clear that He was far more concerned about my heart than my guidance. So if you're seeking divine direction today, remember that it's not likely to come in the form of an impersonal email or ticker tape from God. Instead, guidance is the natural by-product of drawing closer to the Lord as your Shepherd and the King of your heart (Psalm 23). And when you ask Him to change your circumstances, don't be surprised if He first changes your perspective instead.
We'll never arrive at our intended destination without focus and intentionality. In both New Zealand and San Diego, I saw beautiful sailboats, and they provided me with an important lesson. A boat's captain can't just sit there and hope a wind blows in his desired direction. He must set his sail to catch the wind and must firmly adjust the rudder toward where he wants to go. Without intentionality, we will drift aimlessly through life instead of fulfilling our purpose. And even if we originally started in the right direction, we will still need to regularly assess whether we're on course.
Thankfully, I came away from the sabbatical with some new vision for my life and ministry. However, I'm well aware that I'll inevitably sink right back into all the same ruts unless I make a firm commitment to purse the necessary changes. And in addition to holding myself accountable, I will need accountability partners to challenge me if I drift off course.
"Mr. Holland's Opus" was right all along. You've probably seen the 1995 movie, "Mr. Holland's Opus." Glenn Holland was a high school music teacher chronically frustrated by his inability to complete his life's passion—writing a renowned orchestral score that would one day make him famous. As the years passed, it became unlikely his dream would ever be realized. His day job and family were simply too taxing.
Hey, I feel his pain. Similar to Glenn Holland, I've said for years that I want to get more of my own books in print. But, as happened to him, other responsibilities have seemed to get in the way.
On his final day as a teacher, Mr. Holland entered the school auditorium and was shocked to find hundreds of his present and former students gathered to honor him. One of his musically challenged students had even gone on to become governor of the state of Oregon. Together his students performed the opus he'd been working on all those years.
But it turned out that Mr. Holland's real achievement was not writing the world's greatest orchestral piece, nor will mine be writing best-selling books. The most important accomplishment any of us can have is to touch the lives of people.
In the midst of his frustration and shortsightedness, Glenn Holland had failed to realize his greatest "opus" was the impact his life had, day by day, on his students and family.
What an incredible lesson as we seek to fulfill our dreams and impact the world. While some of your dreams may remain unfulfilled at the moment, your greatest accomplishment may be simply to show people around you the love of Jesus in tangible ways. No matter what kind of "opus" you've been striving to produce, in God's eyes people  are always the product  that matters most.
Let me know if you can relate to any of these takeaways from my sabbatical. And I would love to hear about the lessons God is showing YOU these days!