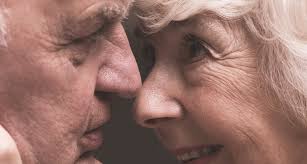 When a friend recently asked me to share my thoughts on the "Proverbs 31" woman and man, it unexpectedly was a painful experience. As never before, I realized how cynical I had become on the subject of an ideal marriage. For far too many couples – even Christian couples – the marital ideal of "heaven on earth" has degenerated into something akin to hell on earth.
Solomon (or "King Lemuel") asks, "Who can find a virtuous wife? For her worth is far above rubies"  (Proverbs 31:10). Right from beginning, he's acknowledging that this kind of person is extremely rare and hard to find. And in the previous chapter, Solomon admitted that relationships between men and women were bewildering even to someone as wise as he was (Proverbs 4:18-19).
If it was hard to find a Proverbs 31 woman in Solomon's day, isn't the task even more daunting in today's world? Believers are surrounded by a ME culture rather than a THEE culture. Even in the today's church, the emphasis is typically on how YOU can have a more fulfilled life, not on how you can lay down your life to honor and serve your spouse or others.
So I ask: Is it even possible  to be a Proverbs 31 woman or man today? With very few observable precedents or role models, has that kind of marriage become something like an unattainable fairy tale?
My cynicism on the subject was compounded several months ago when Lysa TerKeurst, founder of Proverbs 31 Ministries, announced she was divorcing her husband because of his infidelity. Hey, if the head of Proverbs 31 Ministries can't even make her marriage work, how is there any hope for the rest of us?
I have numerous Christian friends whose marriages seemingly ended through little fault of their own. But while divorce among Christians is certainly a blot on the moral standing of the church today, perhaps there's an even bigger  scandal: Why are so few marriages happy and thriving, not just surviving?
We all know people who are enduring unhappy marriages, just because they think it's the Christian think to do. Yet just as divorce is a scandal, so is an unloving, unhappy marriage. Although neither  is a good witness for Christ, we often applaud the martyrs who "hang in there" with unhappy or even abusive marriages.
Back to Proverbs
The Proverbs 31 woman and man are portrayed in quite idealistic, perhaps unattainable, terms:
The heart of her husband safely trusts her;
So he will have no lack of gain.
She does him good and not evil
All the days of her life (vs. 11-12).
Trust is such a foundational ingredient in any healthy relationship. But who among us is trustworthy all the time? Even if we try our best, we will let people down from time to time. And if our life is characterized by pursuing our own selfish interests instead of dying to ourselves daily, we're destined to be extremely  untrustworthy as friends or spouses.
She seeks wool and flax,
And willingly works with her hands.
She is like the merchant ships,
She brings her food from afar.
 She also rises while it is yet night,
And provides food for her household,
And a portion for her maidservants (vs. 13-15).
She is not afraid of snow for her household,
For all her household is clothed with scarlet
 She makes tapestry for herself;
Her clothing is fine linen and purple (vs. 21-22).
She watches over the ways of her household,
And does not eat the bread of idleness (v. 27).
What a hard worker this Proverbs 31 woman is, staying up day and night to provide food, clothing, and a beautiful home for her family. She seems like a hybrid of Betty Crocker, Paula Dean, Martha Stewart, and Wonder Woman!
While it's commendable that this amazing woman "does not eat the bread of idleness," this statement worries me a little. I'm hopeful she also has the wisdom to take time for rest each week, and periodically to disengage from her many activities by taking a vacation. From the beginning of God's creation of humankind, he instructed us to both work and rest. Idleness is a good  thing if done in sync with the Lord's plan and workflow.
Also, when I read these verses, I can't help wondering about the husband's role, if any, in the domestic activities of the household. Did he ever do the dishes or help with the laundry? Just wondering…
She considers a field and buys it;
From her profits she plants a vineyard (v. 16).
She perceives that her merchandise is good,
And her lamp does not go out by night.
She stretches out her hands to the distaff,
And her hand holds the spindle (vs. 18-19).
She makes linen garments and sells them,
And supplies sashes for the merchants (v. 24).
In addition to caring for her family, the Proverbs 31 woman is a successful real estate investor and businesswoman. Wow!
She girds herself with strength,
And strengthens her arms (v. 17).
It even sounds like she somehow finds time to visit the gym to lift weights and keep her arms toned:
She extends her hand to the poor,
Yes, she reaches out her hands to the needy (v. 20).
On top of her incredibly busy schedule, the Proverbs 31 woman apparently takes time to volunteer for nonprofit organizations and reach out to the poor and needy:
Strength and honor are her clothing;
She shall rejoice in time to come.
She opens her mouth with wisdom,
And on her tongue is the law of kindness (vs. 25-26).
This woman's accomplishments and work ethic are fantastic, but something huge would be missing if not for these additional descriptions of her character:
She was clothed with honor (which the coming verses point to as an important characteristic of this entire family).
She kept an optimistic and hopeful outlook on her family's future. This is shown more clearly in the NASB translation: "She smiles at the future."  The opposite of this is to be a worrier, always expecting the worst to happen. Pessimism and worry are traits that not only undercut a person's relationship with God, but also their marriage and family life.
She was kind. This is an enormous character trait for a healthy marriage and family. Many husbands and wives are tremendously successful and productive in their accomplishments, yet they've never learned "the law of kindness."  In contrast, when the Proverbs 31 woman spoke, people knew her words would be filled with wisdom and kindness. Too often, we use our words to win arguments, but this woman knew how to win people's hearts.
What About the Husband and Kids?
The friend who asked me about Proverbs 31 wanted to know about the Proverbs 31 man too, not just the woman. Hmmm…I wasn't sure I really knew much about that. The woman is clearly the central figure in the chapter, and I've seldom heard anyone comment about her husband.
But we're given a few indications of what the man was doing while his wife was completing her heroic endeavors:
Her husband is known in the gates, when he sits among the elders of the land (v. 23).
The city gates were the place of commerce and government back then, and we see this man sitting "among the elders."  So, while the Proverbs 31 woman was diligently caring for the household, her husband was out being a leader in the community.
A couple of observations:
The husband wouldn't have had the freedom to hang out with community leaders unless his wife was able to run an orderly household. Once again, we see the importance of the wife's trustworthiness. The man knew he could safely delegate to her many responsibilities for the family.
If the family situation wasn't reasonably in order, the husband wouldn't have been able to gain the respect of the community leaders or be recognized as an "elder" (cf. 1 Timothy 3:4-5).
A man who isn't honored and respected by his wife seldom has the self-confidence to successfully lead in the community or the church. As a former pastor, I counseled many men who had been emasculated by the disrespect of their wives. Solomon describes this in several of his previous proverbs, saying it's better to live on the corner of a roof or in a desert land, than to deal with a contentious woman (Proverbs 21:9, 21:19). The Proverbs 31 man thankfully didn't have to face that problem.
Although the woman is the hero of this story, the man certainly should be given some credit for helping to create a culture of honor and respect in the family:
Her children rise up and call her blessed;
Her husband also, and he praises her:
"Many daughters have done well,
But you excel them all" (vs. 28-29).
Many children today have never learned how to honor and respect other people – not even their mother and father. The fact that the woman's children in Proverbs 31 can bless her so wholeheartedly is an indication that they first observed their father doing the same.
You've probably heard that one of the five love languages is "Words of Affirmation." While that's no doubt true, let's get real: We ALL desire words of affirmation, don't we? The Proverbs 31 man beautifully modeled this heart of love and encouragement as he openly and enthusiastically praised the virtues of his wife.
Notice that the husband didn't just tell his wife she'd done a pretty good job. He said, "You excel them ALL."  In other words, this wise man never fell into the trap of unfavorably comparing his wife to other women. In his eyes, no other woman could ever compare with her.
This story ends with a fitting tribute, summarizing the lasting legacy of the Proverbs 31 woman:
Charm is deceitful and beauty is passing,
But a woman who fears the Lord, she shall be praised.
Give her of the fruit of her hands,
And let her own works praise her in the gates (vs. 30-31).
This points to an important reason many marriages fail: Often the couple's romance and marriage began with intense physical attraction, but the rest of the foundation was weak. Although this phenomenon has been true to some degree in every generation, it's even more blatant and pervasive in today's world of online dating, social media, and airbrushed magazine ads.
In stark contrast, this passage acknowledges that a person's outward charm and beauty will ultimately pass away. A strong marriage must have a stronger foundation than that, based on the character  of the partners, not just their appearance or charm. Once again, as he has urged throughout the book of Proverbs, Solomon says our reverential fear of the Lord should be the basis for our character.
What About the Song of Solomon?
If you've really been paying attention to the story in Proverbs 31, you may have wondered about another aspect of a happy and thriving marriage: What about SEX – the physical part of a healthy marital relationship? Yes, it's great to lay a strong foundation of spirituality, character, friendship, and service, but what about ROMANCE – isn't that important too?
Absolutely, it's vitally important to nurture the flame of romantic love. Yet, for a number of reasons, this isn't always easy. Many marriages begin with passion but then fizzle into apathy. Commitment and intentionality are required to keep the romantic fires burning. Physical attraction may have been easy during courtship, but now we must overcome such things as busyness, fatigue, offenses, and simply the deteriorating capacity of our bodies.
Of course, there are lots of excuses and explanations for why a marriage is no longer fun or passionate. Some Christians imply that we just live in a sex-crazed culture, and we should be so spiritual that we don't need to worry about ongoing romance. As long as they go to church together with their spouse, why should it matter whether they also sleep together?
Well, I believe it does matter. If you're in your 70s, your physical relationship with your spouse probably will be different  than it was in your 20s, but hopefully it'll never become nonexistent. Even if intercourse is no longer possible or no longer pleasurable, can't there at least be hugs, kisses, cuddles, and other physical displays of affection?
That's why Proverbs 31 shouldn't be studied without at least some mention of the romantic side of the equation, described in the Song of Solomon. A healthy marriage is not just about food, clothing, finances, and house décor. Right from the beginning, a strong marriage must include a oneness of spirit, soul, and body – and each of these three elements must be cultivated along the way.
Conclusions
It's not easy. If it was, there would be a lot more marriages that are happy, fulfilling, and lasting.
Marriage must have been easier before sin and selfishness entered the world in Genesis 3. Yet perhaps, even before that, God designed marriage as something meant to be difficult – only possible with His wisdom and help.
No wonder Solomon wrote that "a threefold cord is not quickly broken"  (Ecclesiastes 4:9-12). Without trusting the Lord as the third strand of our marriage, our relationship is vulnerable indeed.
Let's not forget that in order for a marriage to model heaven on earth, each of the partners must maintain their own heavenly relationship with Christ. Overlooking this key ingredient is why many books and sermons on marriage fall short of their intended outcome.
In order to reflect the atmosphere of heaven, today's Christian families need a spiritual revolution. And that's the kind of transformation that would occur if every couple started the day with this simple, heartfelt prayer: "Your kingdom come. Your will be done on earth as it is in heaven"  (Matthew 6:10).