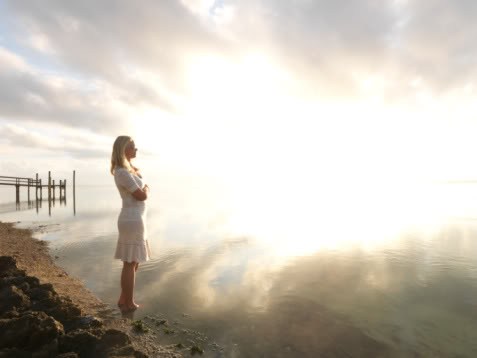 I once met a man who had become addicted to prescription painkillers.
"That must be terrible," I empathized. "Where is your pain located?"
I expected the man to tell me about migraine headaches, pain in his back, or some other kind of physical agony. But, to my surprise, he took the conversation in an entirely different direction.
"Well, my wife left me a few years ago, and I've been really lonely. I'm also having conflict with my kids, and I don't like my job. I basically hate my life and feel like a total failure."
I wasn't prepared for his explanation. What did any of those circumstances have to do with getting hooked on prescription pain medicine?
However, as our conversation continued, I began to see the connection. While some people become dependent on pills to alleviate their physical  discomfort, this man was desperately trying to numb his emotional  pain.
Perhaps you can't relate to this. I hope  you can't relate!
Yet here's the sad reality for many people: There's a kind of pain that goes far deeper than pain in our physical body. It goes to the very soul—to the core of our being.
I call this "bone-deep" pain, but it's actually much deeper even than that.
King David seems to have been quite familiar with bone-deep emotional pain. While some of his psalms are exuberant and celebratory, many describe his deep internal agony, all the way down to his bones:
Have mercy on me, O Lord, for I am weak;
O Lord, heal me, for my bones are troubled.
My soul also is greatly troubled… (Psalm 6:3).
My life is spent with grief,
And my years with sighing;
My strength fails because of my iniquity,
And my bones waste away (Psalm 31:10).
When I kept silent, my bones grew old
Through my groaning all the day long (Psalm 32:3).
Some of David's psalms attribute his bone-deep pain to things like grief, betrayal, and the torment he frequently received from his enemies. But other passages, such as Psalm 39, acknowledge that some of his emotional pain was the direct result of his own sinful, foolish choices:
O Lord, do not rebuke me in Your wrath,
Nor chasten me in Your hot displeasure!
For Your arrows pierce me deeply,
And Your hand presses me down.
There is no soundness in my flesh
Because of Your anger,
Nor any health in my bones
Because of my sin.
For my iniquities have gone over my head;
Like a heavy burden they are too heavy for me.
My wounds are foul and festering
Because of my foolishness…
I am feeble and severely broken;
I groan because of the turmoil of my heart  (Psalm 39:1-8).
Fortunately, there's hope for those who are suffering bone-deep pain. David goes on to conclude that God is with him and well aware of his turmoil (v. 9). Even though there is no lasting relief for such pain through prescription painkillers, alcohol, or illegal drugs, David has found the only source of true hope: "In You, O Lord, I hope; You will hear, O Lord my God"  (v. 15).
David had experienced the incredible pain of internal torment, but that gave him authority to speak with great eloquence about the Shepherd who offers to lead us to a place of peace, safety, and renewed joy: "He restores my soul"  (Psalm 23:3).
Let those four beautiful words sink into the core of your being today: "He restores my soul."  The Lord understands the severity of your pain, and He offers to penetrate—bone deep and beyond—to restore your soul.