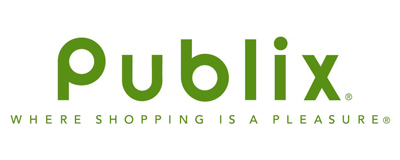 Here in Charlotte, North Carolina, the Harris Teeter grocery store chain has had a virtual monopoly in recent decades. There is a smattering of Food Lion and BI-LO stores in the area, but they've never been a match for the quality and customer service offered by Harris Teeter.
But the entrance of Publix into the Charlotte market may well change Harris Teeter's dominance. They've opened two new stores near where I live, and I'm already a huge fan. The Publix slogan is "Where Shopping Is a Pleasure"—and I've found the slogan to be quite accurate.
In the short time I've been exposed to Publix, I've already observed a number of important, but very rare, leadership lessons on display:
1. They care for their employees, not just their customers. Publix has been named one of the "100 Best Companies to Work For." The employees radiate a positive attitude, as if they love their work and love serving the customers. Publix is "employee owned," meaning that employees not only receive a salary, they also become invested in the company's stock. Leaders of every organization should learn from this principle and ask themselves: Do our employees have a sense of ownership, or do they just "work here"?
2. They provide a clear path of upward mobility. When a new Publix store opened here recently, I got talking to one of the workers during the grand opening. Little did I know at the time, but it turned out he was the president of the entire Publix organization—with more than 1,000 stores in all! I found out later that he had started working at Publix as a food bagger, working his way up the ladder until he became the president. Rumor has it that he's now worth more than $200 million, not just because of his salary, but primarily because of stock he's accumulated in the company. Does your organization enable people to grow into increasingly influential roles? Or do employees get the sense that your leadership team is a "closed club" that they will never have access to?
3. They are already great, but they're hungry to get even better. When I unknowingly talked with the Publix president that day, it was to provide a suggestion—in fact, it was more like a complaint. He listened intently and even took a few notes. Then he walked me around the store to show me some of the things I had missed up to that point. I left the encounter with him with the clear feeling that I had been heard. And I saw that even though the Publix organization has been in existence since 1930, they weren't resting on their laurels as some other grocery chains have done. They still are eager to receive feedback and keep improving the customer experience. What a great lesson for every organization. We should always want to grow and improve, no matter how successful we've already been.
4. They've trained their workers to lead, not just point. If you ask a question to an employee of most grocery stores, they will politely give you an answer and point you in the direction of what you're looking for. For example, if you ask where you can find the apple sauce, they will say, "It's over there on aisle 3." There's nothing wrong with that, of course, but Publix employees often take an additional step. "It's on aisle 3," they will reply, "and let me take you to the exact spot."
Do you see how significant this leadership principle is? Many CEOs, politicians, preachers, or other leaders are great at pointing the way, but they often do a terrible job of leading the way. For example, if you ask a preacher how you can have a better marriage, he is likely to refer you to a book or sermon series on the subject. If you ask a politician what it will take to make the country better, he will probably give you some platitudes from his stump speech. But where are the leaders who emulate the Publix model—taking people to the destination instead of merely giving out advice and pointing?
The Bible has many examples of leaders who truly led the way. They weren't just "do as I say" leaders, as so many are today. Aren't you glad Moses didn't just stay in Egypt and give the Israelites a map they could follow to the Promised Land?
Yes, it's important to point people toward the precepts and principles we are called to follow as believers. But the apostle Paul emphasized that he wanted people to follow his example as well: "Imitate me, just as I also imitate Christ" (1 Corinthians 11:1, 2 Timothy 3:10-11, Philippians 4:9).
I encourage you today to do an assessment of your organization's leadership culture. I think there are some things we all can learn from Publix.