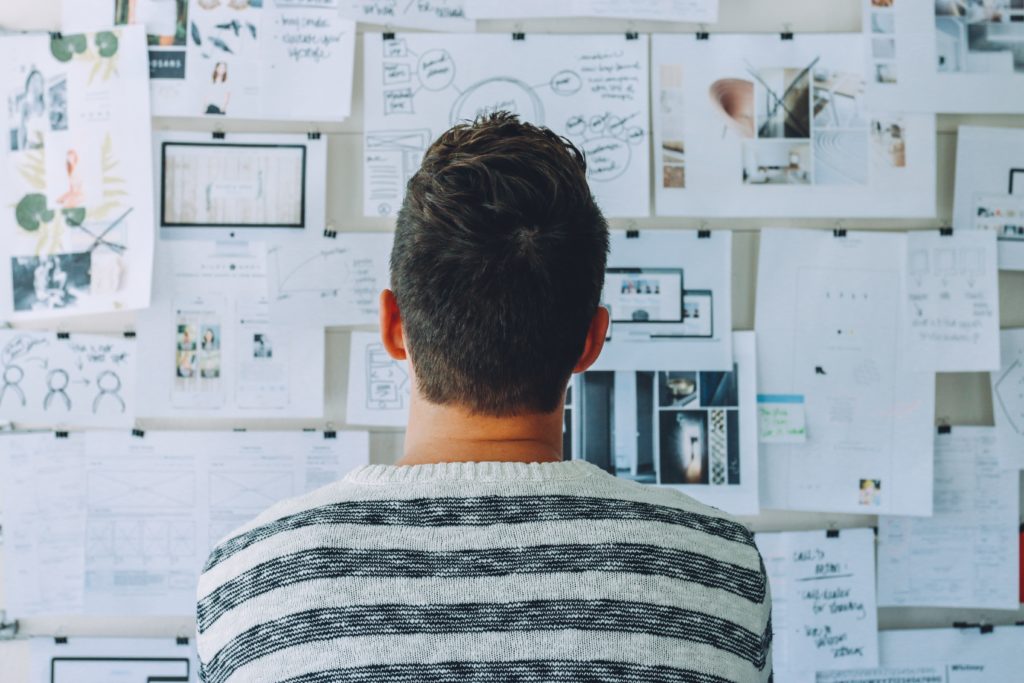 If you've never been in an escape room, I recommend you try it sometime. Recently I had this fun experience with some family members during a holiday trip in Ohio.
In this popular new craze, a team of players is put into a room where they cooperatively discover clues, solve puzzles, and accomplish tasks in order to escape. There's usually a one-hour time limit, and in our case we weren't able to solve all the clues in this allotted time.
As we head into 2020, I'm convinced that an escape room is a fitting metaphor for many people's condition. Feeling "stuck" in one or more areas of our life, we're searching for clues to escape our humdrum existence and rediscover our zest for living.
A few days ago, I had a conversation about this with a friend named Marcus. "Why doesn't God give me some clues about what I'm supposed to be doing?" he complained.
I could sympathize with my friend's frustration. Marcus was dealing with a number of situations that seemed to have no remedy. Although he could quote Bible promises about God providing us with "a way of escape" in times of temptation or trouble (1 Corinthians 10:13), something was clearly missing.
At that moment, I remembered the escape room I'd encountered in Ohio. You see, an escape room contains all the clues necessary for success. In fact, most of the clues are within plain sight, but simply overlooked until someone on the team points them out.
So I explained to my friend that God had probably already given him all the major clues he needed. "Take another look around the 'room' you're in," I told him. "What are some clues from your past that point the way toward God's plan for your future?"
Marcus still struggled to think of any clues that would open the door to his escape.
"Even though you don't like your present circumstances, take a few moments to remember events that brought you exceptional joy and fulfillment in the past," I encouraged him. "Those experiences are powerful clues to God's calling and purpose for your life."
I reminded Marcus of a quote from famous Olympic runner Eric Liddell, "God made me fast. And when I run, I feel His pleasure."
Then I asked, "Marcus, what are some times in your life when you sensed God's pleasure in a special way?"
Soon my friend was recounting several joy-filled times when he had notably experienced God's presence and pleasure. However, Marcus was troubled by the fact that most of his time and energy in recent years had been diverted to other activities – having nothing to do with the pursuits that once had brought him great joy. "No wonder I've felt locked in an escape room," he concluded. "To make it worse, I feel like time is running out on the clock."
"But Marcus, think of all the progress you've already made in the past few minutes!" I pointed out. "You've discovered some clues to the things that bring you joy and glorify God in your life. And if you patiently and persistently follow those clues, I'm confident you'll find your way of escape!"
Despite our conversation, Marcus hasn't experienced a complete new beginning yet. As for any of us, his liberation is a process. Yet our escape begins with recognizing the clues God has already placed in the "room" where we find ourselves – and Marcus is well on his way.
Open Eyes, Open Doors
One of the significant ingredients of an escape room experience is that it requires teamwork. No individual can spot all the clues.
In the same way, we each have blind spots regarding our own strengths and weaknesses. Sometimes God sends us a friend to illuminate a clue we've been missing.
It's amazing how blind we can be to a clue that seems unmistakable in retrospect. For example, I love the story in Luke 24:13-27 where the resurrected Christ appears to two disciples who were walking on the road to Emmaus. Despite having quite a conversation with the Savior, they didn't even recognize Him!
In the same way, Jesus is walking on the roadway next to you and me today. We can complain all we want about needing more clues to discover our purpose and destiny. But the biggest clue of all is standing right before us. We just need to have our eyes opened to recognize Him.
So, if you find yourself locked in an escape room as you begin another year, don't despair. You just need to recognize the Lord's presence and take notice of the clues He's placed all around you.
Your escape may be closer than you think. Soon you will knock, and the door will open!