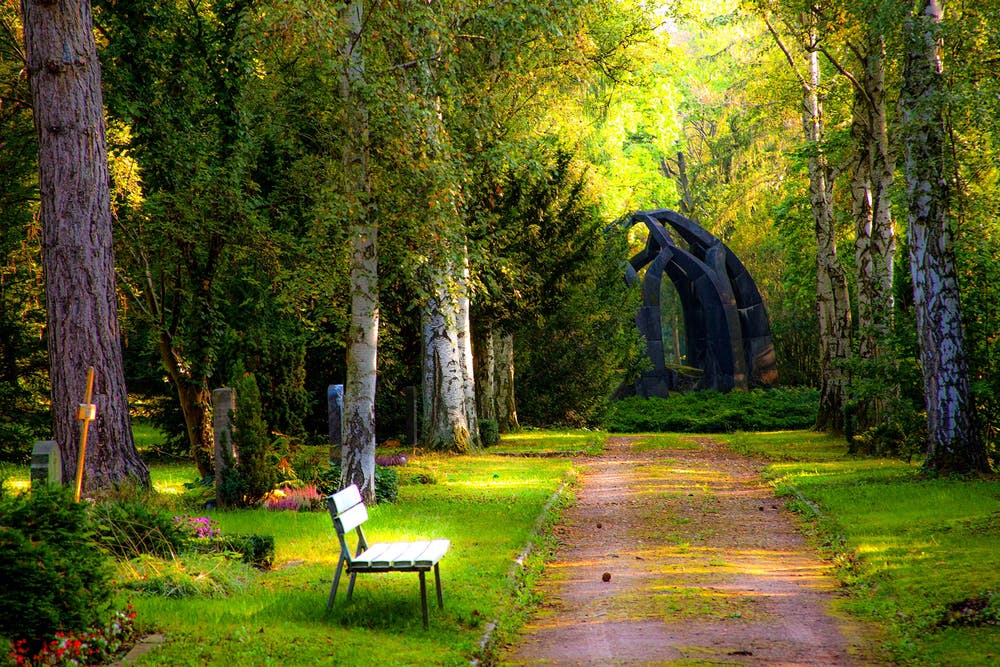 Did Jesus ever make a prediction that turned out to be false? It certainly seemed so when He replied upon hearing that His friend Lazarus was sick, "This sickness will not end in death" (John 11:4 NIV).  
If you know the story of Lazarus, you remember that his sickness did indeed result in death. In fact, by the time Jesus arrived on the scene, his friend had already been in the tomb for four days.
Not only was Lazarus dead, but the situation had already become stinky. "By this time there is a bad odor," Martha reported to Jesus (v. 39).
At first glance, people could have concluded that Jesus had simply been wrong. Despite His prediction to the contrary, the illness of Lazarus had obviously ended in death.
But this was not end of Lazarus' story. Yes, if we would have put the movie on pause at this point, we would have assumed that death was the final scene – but that was not the END.
There is a profound and life-changing lesson here – especially if you're dealing with circumstances that seem disappointing or smelly.
No matter how dire your present circumstances may look, when Jesus is on the scene they aren't the end of the story. Mirroring His words in John 11, I encourage you to declare today that the ending of your present story will be God's glory and your restoration.
Has your marriage or an important relationship fallen apart? This is not the end!
Have you suffered a devastating financial setback? This is not the end!
Are you disappointed by choices your children or grandchildren are making? This is not the end!
Are you frustrated by lingering health issues? This is not the end!
Do you feel spiritually unfruitful, craving a life of greater impact? This is not the end!
Have you prayed persistent prayers that still remain unanswered? This is not the end!
When I read the story of Lazarus, I'm struck by how Jesus disregarded the request of Martha and Mary to come and heal their brother. At first, this may seem calloused or even mean. However, Jesus had a very good reason for ignoring their request for a healing: He wanted to give Lazarus a resurrection!
So if you're frustrated by some unanswered prayer today, consider that God may want to do something much greater for you than you've been asking (Ephesians 3:20).
We see this same principle in Luke 5:1-11, where the fishermen had worked hard all night and caught nothing. They probably would have been satisfied with just an ordinary catch of fish, but Jesus wanted to do something far greater for them – something EXTRAORDINARY.
To their surprise, the frustrating efforts of these fishermen were not the end of the story. The night had seemed destined to end in failure, but a miracle catch of fish was right around the corner when they followed Jesus' instructions.
Although it may not sound very manly of me, I've grown to enjoy Hallmark movies. There's not really much suspense, because you know from the beginning of every story that there will be a happy ending. Despite many ups and downs along the way, the main characters are destined to live happily ever after.
Friend, I don't know how your story is looking at the moment. But I do know this: God is planning a happy ending for you. Your present circumstances are not the END, so don't give up on the movie until it reaches its conclusion.
I encourage you to face your disappointing circumstances head on today and declare through faith in God's faithfulness: THIS IS NOT THE END! Your turnaround many be closer than you think.