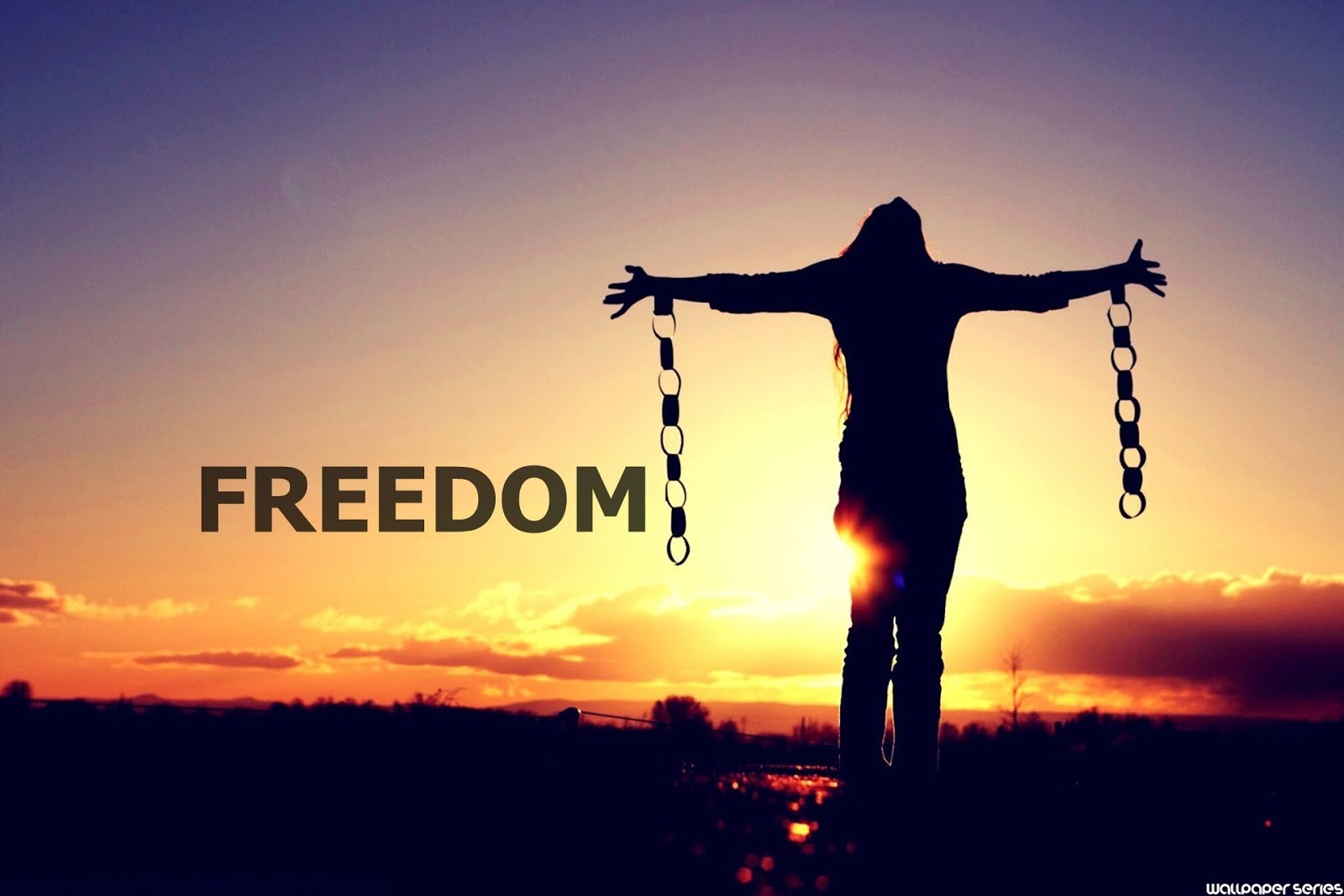 Many people think of Christianity as just another religion—a set rules and regulations, basically telling people just to "try harder." But those who pursue a relationship with God on that basis will inevitably end up even more burdened and bound up than when they started.
In stark contrast, a true relationship with Christ will increasingly remove our burdens and set us free from our hang-ups. That's why we're told, "Stand fast therefore in the liberty by which Christ has made us free, and do not be entangled again with a yoke of bondage" (Galatians 5:1).
It's not an exaggeration to say that you can measure how far you've come in the life of faith by measuring the degree to which you're truly walking in freedom—not held back by destructive forces such as sin, unbelief, toxic emotions, or the negative opinions of other people. Yet this is an ongoing process, for we've all experienced encumbrances that must be cast off so we can run life's marathon with endurance (Hebrews 12:1).
What area of your life is still holding you back from the freedom you need to fulfill your God-given destiny?
One Sabbath day, Jesus was teaching in the synagogue, and the Bible says, "A woman was there who had been crippled by a spirit for eighteen years" (Luke 13:10-13 NIV). Can you imagine how hopeless this woman must have felt? For 18 long years, she had endured this debilitating condition.
Perhaps you are struggling with some issue in your life today that has persisted for a long time. You feel as though you've tried everything, but to no avail. Like the woman in this story, you still find yourself "crippled" by something out of your control.
It's no fun being "stuck," but it's something we've all faced from time to time. Sometimes it's a medical condition the doctors can't remedy. At other times, the bills are coming in faster than the income. And many of us have found ourselves stuck in an unhealthy relationship we seem powerless to change.
Thankfully, the Bible says, "With God ALL things are possible" (Matthew 19:26). When you're unable to help yourself and no human has a solution to your problem, GOD can break through your troubling circumstances and set you free!
The story goes on to say that this woman "was bent over and could not straighten up at all." This is such an apt picture of what it's like to be burdened down with sins, sicknesses, or other situations that seem overwhelming. Sometimes the cares of life are simply too much for us to handle, and all we can do is cast our burdens on the Lord (Psalm 55:22).
Notice that the woman was unable to straighten up "at all." Sometimes we still have hopes that we can straighten things out by our own strength and ingenuity. But this woman had come to the end of her own devices. She needed a miracle—something only God could do!
However, despite years of suffering, everything was about to change for her in mere moments. Verse 12 says "Jesus saw her" and "called her forward."  Friend, I don't know what you are going through today, but I do know this: Jesus SEES what you are going through. He CARES about you. And He's calling you FORWARD to draw near to Him and receive His healing touch.
After 18 years of suffering, this distressed woman heard Jesus tell her, "Woman, you are set free from your infirmity"  (v. 12). The Greek word for "infirmity" is astheneia, which means to be feeble or have a lack of strength. Perhaps you can relate!
Actually, the Bible teaches that we ALL were "without strength"  before Christ came into our lives. However, when we were powerless to save ourselves, Jesus demonstrated His love and rescued us (Romans 5:6-10). And just as He forgave us and rescued us from sin at our conversion, He's ready to deliver us TODAY from whatever situation is still hindering us from our calling.
How long does it take to be set free? It doesn't have to take long at all! In this story in Luke 13, Jesus "put his hands on her, and immediately she straightened up and praised God"  (v. 13).
Isn't that beautiful? Can you imagine the joy and amazement she felt? After being bound for 18 years, this woman received an instantaneous deliverance when Jesus touched her. He straightened up her life in a mere moment, just as He can do for you and me when we come to Him in faith.
You may have endured some illness, addiction, financial lack, or other problems for a long time. But remember: Jesus specializes in miraculous turnarounds. He is speaking His Word to you and reaching out His hand to give you the breakthrough you need. This may be your moment to rise up and praise God for loosing you from some infirmity.
I encourage you to pause and insert your own name into this powerful statement Jesus made to the crippled woman: "[Your Name], you are set free from your infirmity." As you allow those words to sink deeply into your heart, faith will rise. Troubles that have persisted for years will melt away quicker than you can imagine as you're set free in Jesus' mighty name!