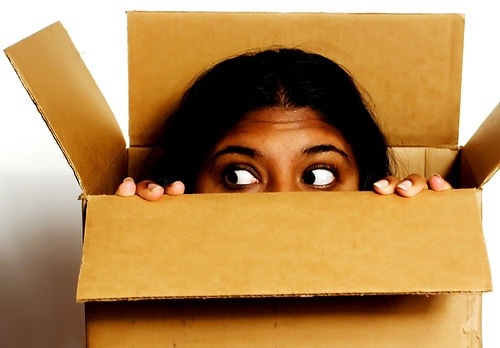 Over the past few years, I've met many people who've been wounded by life's traumas. Some have gone through the agony of divorce or betrayal by a business partner. Others lost a loved one or were fired from a job.
After we've been traumatized, our tendency is to pull back and try to avoid further risks. We opt to play it safe and stay nestled within our comfort zone.
But I've found that comfort zones are a lot like coffins. In a coffin you're already dead, but in a comfort zone you're slowly dying. This seems like a distinction without much of a difference.
So…when was the last time you did something outside your comfort zone? When did you take a risk in order to get something you wanted or to advance toward a God-given dream?
You've probably heard the old maxim about turtles: They only make progress when they stick their neck out!
When was the last time you stuck your neck out?
In sixth grade I wrote the best poem of my life, and it was all about risk-taking. I must have been in a cynical mode that day, as you'll see by the poem's ending…
The ant, the ant, hid under a plant,
For he was afraid to be seen.
His friends had been crushed, and trampled and brushed,
By creatures much larger and mean.
So all day he stayed, and huddled and prayed,
But his hunger made his cowardice fade.
He jumped out and said, "BE BRAVE TILL YOU'RE DEAD!"
As a foot came down on his head.
As I reflect on the lessons in this, my greatest of poems, I feel sorry for the ant. I'm not particularly sorry for how his life ended, but rather for all the time he wasted playing it safe in his comfort zone.
The tragedy for many people is not how their life ended, but the sad fact that they never really lived. During the interval between their birth and their death, they seldom made a difference in the lives of others.
The ant in my poem was hiding under a plant, but I can't help but wonder where you might be hiding today. Perhaps you are hiding from your true calling or hiding from the risk of loving someone deeply once again.
The ant threw his cowardice aside because he got hungry. I pray today that you will regain your hunger to fulfill God's highest purposes for your life. May you hunger for "more," and may your hunger be so intense that you cast your fears aside.
Be brave, my friend! There's no other way to find real life.
"The person in right standing before God through loyal and steady believing is fully alive, really alive." – Habakkuk 2:4 MSG
If you enjoyed this article, get free email updates!