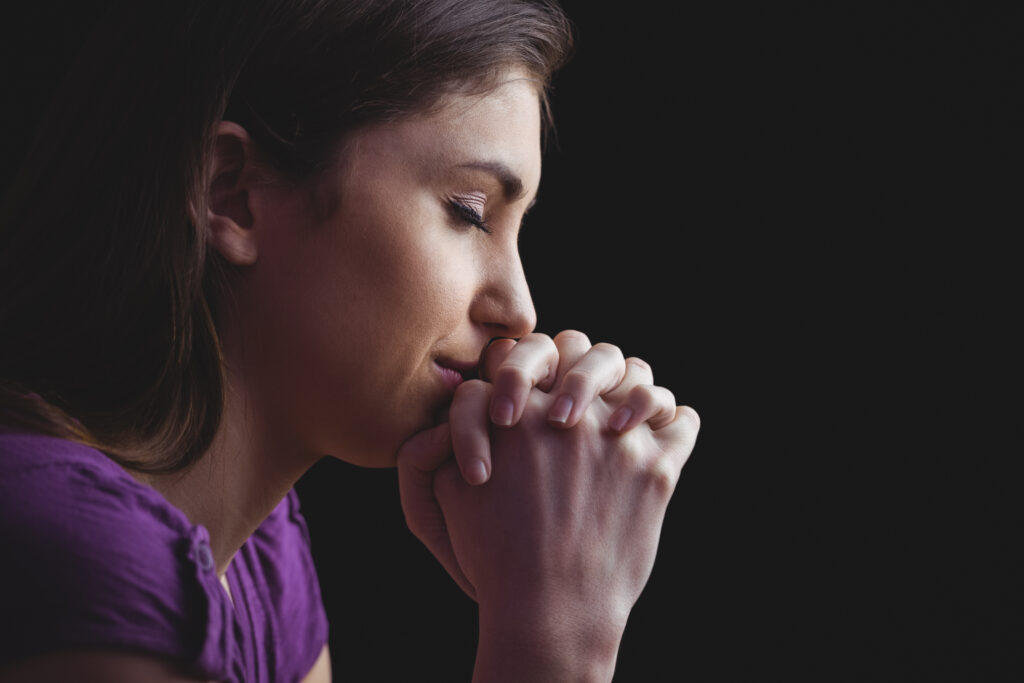 Countless books, articles, blogs, and sermons have highlighted the amazing attributes of the woman described in Proverbs 31:10-31. Solomon (or "King Lemuel") seems to acknowledge right away that this is a rare, if even attainable, standard: "A good woman is hard to find, and worth far more than diamonds" (v. 10 MSG).
I've written previous blogs detailing some of the incredible qualities of this woman, but one trait particularly stands out to me today: "she smiles at the future" (Proverbs 31:25 NASB). The NLT says "she laughs without fear of the future," and MSG says "she always faces tomorrow with a smile."
Clearly, this is an extremely uncommon characteristic today, whether for women or for men, believers or unbelievers. Most people I know can only smile at the future after they've received a financial windfall or when their preferred presidential candidate wins the election.
In contrast, the woman in Proverbs 31 viewed her future fearlessly, displaying optimism no matter what the outward circumstances were. I want to be more like her, don't you?
Of course, the text shows that she was hardworking, doing everything possible to be well prepared for whatever the future might hold. But I think her smile was based on much more than her own preparations. As a woman of faith, she was trusting in the Lord's sovereignty and provision, both in good times and hard times.
The apostle Paul had this same quality. During one of his imprisonments, he wrote to the Philippians about his contentment and joy. He assured them that God would meet their every need (Philippians 4:19) and told them to "rejoice in the Lord always" (4:4).
I want to be more like Paul, too.
With all that has happened in 2020, some have wondered if the world is already experiencing the tumultuous last days the Bible describes as happening before Jesus' return. While I don't think we're quite there yet, no one know for sure.
But the literal translation of Proverbs 31:25 holds an interesting word of hope, even if we're truly approaching the last days. Not only did the Proverbs 31 woman smile at the "future," but the verse literally says she could "smile at the latter days."
That's good news! Even in the last days, there's no need for believers to fear. And while many baby boomers are scared that their retirement funds won't outlast their own latter days, this woman was confident there was no need to worry.
Speaking of the end times…
The apostle John modeled this same fearless view of the future. Amid the book Revelation describing horrendous problems in the church and great turmoil in the world, John was told, "Come up here, and I will show you what must take place after these things."
What happened next should be a great encouragement to all of us: "Immediately I was in the Spirit; and behold, a throne was standing in heaven, and someone was sitting on the throne" (Revelation 4:1-2).
My friends, as I'm sure you've discovered, there are still problems in the church today. Likewise, there are still perilous times in our country and all over the world. Nevertheless, I have great news:
SOMEONE IS STILL SEATED ON THE THRONE OF HEAVEN!
If you are like me, you're prone to focus more on the problems instead of on the throne. I want to be a lot more like John, rising higher so I can see things from a heavenly perspective.
As the saying goes, "I don't know what the future holds, but I know who holds the future." In the coming days, if you see me smiling despite whatever's going on in the news, now you know my secret.
If you enjoyed this article, get free email updates!