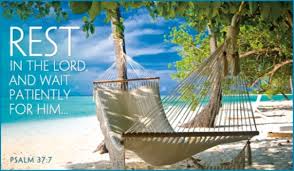 Just one week into my much-needed sabbatical, one thing is abundantly clear: I find it extremely hard to fully relax without feeling guilty and unproductive. As an addict to the world of deadlines and to-do lists, "productivity detox" is a difficult and painful process.
Perhaps you're a performance addict too. But you'll never know for sure until you take time to break free from your dependence on activities and accomplishments—the "drugs" that enable you to feel good about yourself.
For years, friends have assured me that God's love for me is not based on anything I can DO for Him. But I've been so busy trying to do His will that I've never really been able to test their theory.
If you're a performance addict, you live in fear of what would happen if you suddenly stopped performing. Having carried the world on your shoulders for so long, you're terrified that a moment's rest might cause everything around you to come crashing down.
And what would people think if we no longer were performing and producing? It turns out we're not only addicted to our accomplishments, we're also addicted to the quest to look good in the eyes of our peers.
Amazing Benefits
My sabbatical has brought me face to face with my need to WAIT for God's empowerment and direction when they don't come immediately. I've discovered that resting and waiting often go hand in hand, as King David described: "Rest in the Lord, and wait patiently for Him" (Psalm 37:7).
I'm not sure which is more difficult for me, resting or waiting. I'm poor at both of them. Why? Because nothing productive seems to be accomplished while I'm resting or waiting.
Yet the Bible gives some magnificent promises to those who learn to wait on God. Those who take time to wait on Him will be…
Free from shame (Psalm 25:3, Isaiah 49:23).
Strengthened and encouraged (Psalm 27:14).
Enabled to expand into new territory (Psalm 37:34).
Assured of His provision (Psalm 104:27).
Able to receive divine guidance and counsel (Psalm 106:13).
Recipients of supernatural blessings and breakthroughs (Proverbs 8:34, Isaiah 64:4).
Strengthened to mount up with wings like eagles (Isaiah 40:31).
Blessed with a revelation of God's goodness (Lamentations 3:25).
Recipients of fresh vision from the Lord (Habakkuk 2:3).
This is just a small sample of the amazing promises given to those who wait on the Lord. So why is this so difficult for many of us?
God's Waiting Room
Lately I've tried to put myself in the shoes of Jesus' disciples when they were told not to DO anything after His ascension, but rather "to WAIT for the Promise of the Father" (Acts 1:4). The whole world needed to be saved, yet they were instructed to wait in Jerusalem.
It turned out that these faithful believers only had to wait 10 days before the Holy Spirit was poured out on Pentecost. But while they were waiting they didn't know  this would be the timetable. When God puts us in His "Waiting Room," we're seldom told how long the wait will be. We just have to trust Him that the resulting blessings will be worth the wait.
So are you willing to join me in the difficult process of breaking our addiction to activity and accomplishments? Are you ready to enter into God's rest and patiently wait for a fresh breakthrough of His power and guidance?
Like a heroin addict who goes cold turkey, breaking our performance addiction is never easy. Our self-image is at stake, after all. And when we fully rest and patiently wait, we're likely to make a horrifying discovery: Our self-image has been based more on our accomplishments than on recognizing God's unconditional love for us.
But imagine the joy and freedom you'll experience when you realize your Heavenly Father loves you even on the days when you haven't accomplished a thing. Yes, He loves you more than you'll ever know, and your performance has absolutely nothing to do with it.
So go ahead and thank Him. And breathe a huge sigh of relief.
If you enjoyed this article, get free email updates!