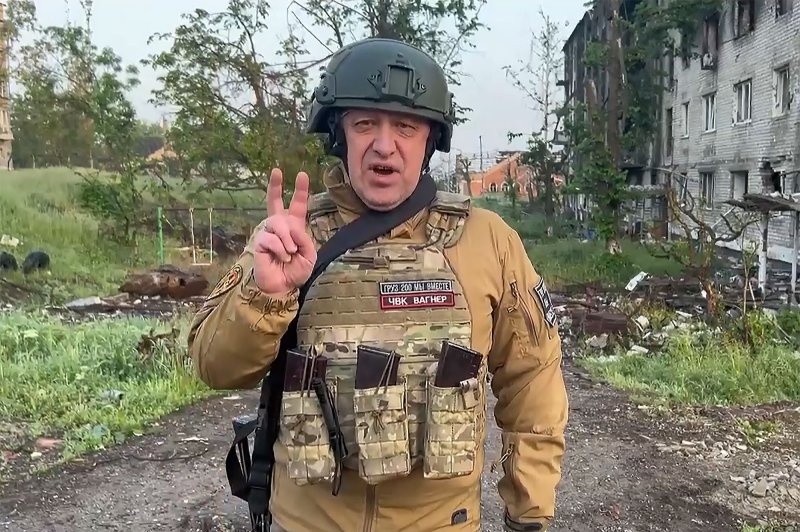 Mercenaries are all over the news lately. Instead of relying strictly on the Russian army, Vladimir Putin hired the Wagner Group to bolster his assault on Ukraine. To his dismay, these ruthless mercenaries rebelled against him a few days ago and attacked Russia!
This shouldn't have been surprising, for mercenaries are inherently unreliable. They join military conflicts for personal profit rather than for any loyalty to a country or cause.
I can't help wondering if Putin was simply outbid. Was the Wagner Group offered more money by someone else?
Tragically, God's army has lots of mercenaries too. Jesus referred to these self-centered soldiers as "hirelings." In contrast to good shepherds, who are willing to lay down their lives for the sheep, hirelings flee as soon as they see a wolf coming (John 10:11-13).
Hirelings and shepherds often look the same — until hard times come. While many Christians assume their pastors are good shepherds, they're shocked when their leaders abandon them at the first sight of danger.
Each year, thousands of pastors leave the ministry. Frankly, it's hard to blame them. The personal and family pressures can be enormous, not to mention the spiritual warfare involved (Ephesians 6:12).
As a kid growing up in a mainline denominational church, I thought pastoring would be a pretty nice career option. It seemed like you could play golf several times a week and then come out on Sundays to say a few prayers and give a 20-minute message. When people exited our Sunday services, they always smiled and said, "Good sermon, pastor!" What a nice gig, I thought.
However, I later learned, firsthand, that ministry is a CALLING, not just a CAREER. Anyone becoming a pastor for the money or hopes of a soft lifestyle is delusional.
Yet it seems that some men and women end up becoming mercenaries in the Lord's army. Rather than being motivated by love for God and for people, they're just doing a job.
I hope you have a pastor prepared to lay down their life when hard times come. As a practical matter, those pastoring megachurches won't be able to do that very well. You'll need someone who takes the time to know you by name and intercede for you before the throne of God.
Jesus described this as being a friend, not just a pastor: "Greater love has no one than this, than to lay down one's life for his friends" (John 15:13).
Although this has become much too rare these days, it's still possible. I hope you won't settle for anything less.